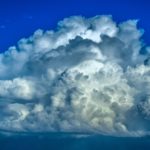 Military governance of space exploration seemed to Curt incongruent with the founding principles of NASA. Adhering to Lyndon B. Johnson's words,
"Men who have worked together to reach the stars are not likely to descend together into the depths of war and desolation,"
NASA was to preserve space exploration free of the military. But rapidly evolving space technology, borne from the catastrophe of World War II, threatened differing and often opposing political mindsets. These conflicting political factions incorporated surveillance and reconnaissance as important components of their armamentarium to prevent the other side from dominating space technology. The National Reconnaissance Office was a very secretive intelligence organization that sought to maintain a strong military presence in space. Curt became entangled in its vices, patriotism and heroism.
Civilian vs Military roles in space