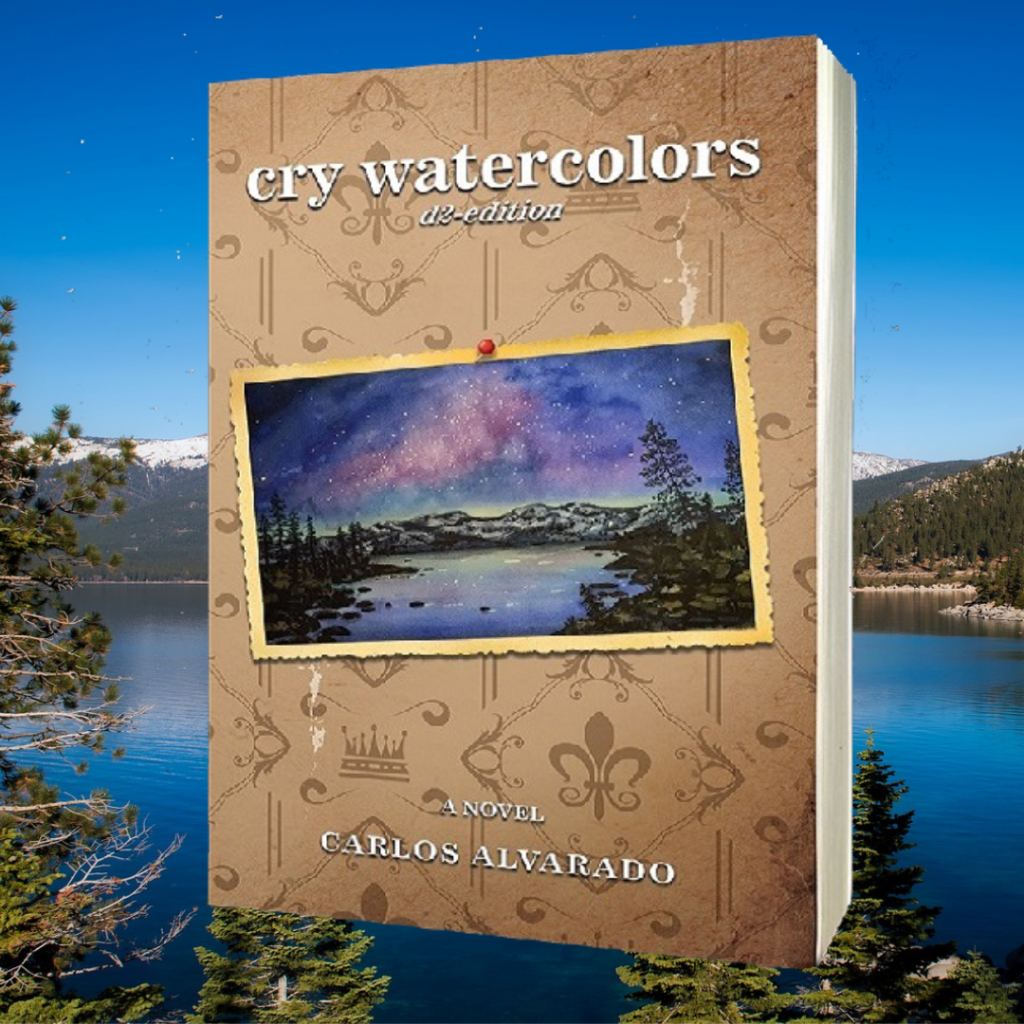 When love becomes the paradox to living.
When love becomes the paradox to living
---
A childhood trauma required Mark to divert his own passion onto the characters he writes about. But at age forty, in the splendor of Lake Tahoe, his world is split apart by having to choose love over life.
---
A child's life becomes displaced by fantasy; until in middle age, Mark discovers writing could no longer provide a refuge for his suppressed emotions.
Overwhelmed by a realization his loneliness had become a desperation, Mark becomes receptive to Emilia's interests. Amidst the splendor of Lake Tahoe, her pursuit of love with grace and unabashed desire to find truth from wherever it may arise influences Mark to resolutely follow the joy of their developing romance—until he learns there may not be much time.
Synopsis: Life's tribulations, Oscar Wilde suggested, are best when less spoken about; whereas the color, the beauty, and the joy of life should be the focus of our sympathy. But what becomes of a man who withdraws from the distinction? Can the balance of his life be safeguarded by transposing his own passions onto the characters he writes about? Cry WaterColors is a romantic, introspective literary adventure; a coming of age story of a man, who, when a child, was confounded by the guilt he silently accepted to the accidental death of his father. Fearful his emotions should betray him once again, Mark Balcon finds comfort and success by withdrawing into his writings on an esoteric subject: mining Ghost Towns in the California Sierras. Eventually, events of his life become interpreted through the tales he writes about. In his early forties, a physical ailment heightens Mark's sense of loneliness. As if with a remedial purpose, he journeys to his vacation home in Lake Tahoe. His emotional vulnerability becomes keenly reflected by the people he meets on the route. The shell of his cloister is then ripped open when Emilia reveals her interest in him. Their physical pleasures keep Mark from submerging his feelings into his laptop. But when his sickness is found to be more than a quirky circumstance of middle age, Mark and Emilia must deal with the consequences of love and life.
Indie-Book readers:
"…a superb, sometimes soaring piece of writing!"
"…His keen eye and mind for detail creates a canvas so rich, characters so deep – it's magical to read."
"…Beautifully written, gorgeously layered, Cry WaterColors is a treat for the mind and the imagination."